I was just realizing that in January I have NOT made a single mug with a frog or some sculpted any other sort of animal with pottery...none! Drawn on, sure. I realized this is the first month in about 15 years that I have made (what I would call) plain pottery. (see below, though, for a reminder of groovy pots with frogs, etc, I have not given them up, just not on my mind lately...)
I looked at the table the other day and said to self "those hot sauce bottles on our table are messy" and spent the day walking the dog wondering how I might make a little holder or caddy for them. I settled on trying to take a small round dish, whacking it first oval then whacking it again to pinch in the middle, a handle there and VOILA! Dang, I think I did a good job, hmm? I like puzzling out "how to make it" pottery problems as I walk and go through my days....
the wife comes home later today and this is my welcome home gift. Aside from myself. And the pizza I plan to make...maybe some pumpkin bread too....
Hey, you can get yerself this awesome frog mug and other lovelies at my
etsy shoppe (click here)!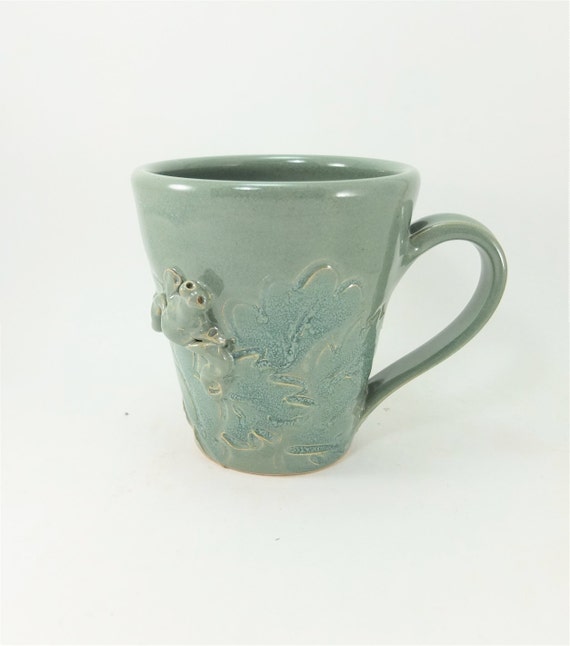 TV on the radio is getting a lot of airplay here lately, DANG they sound good...