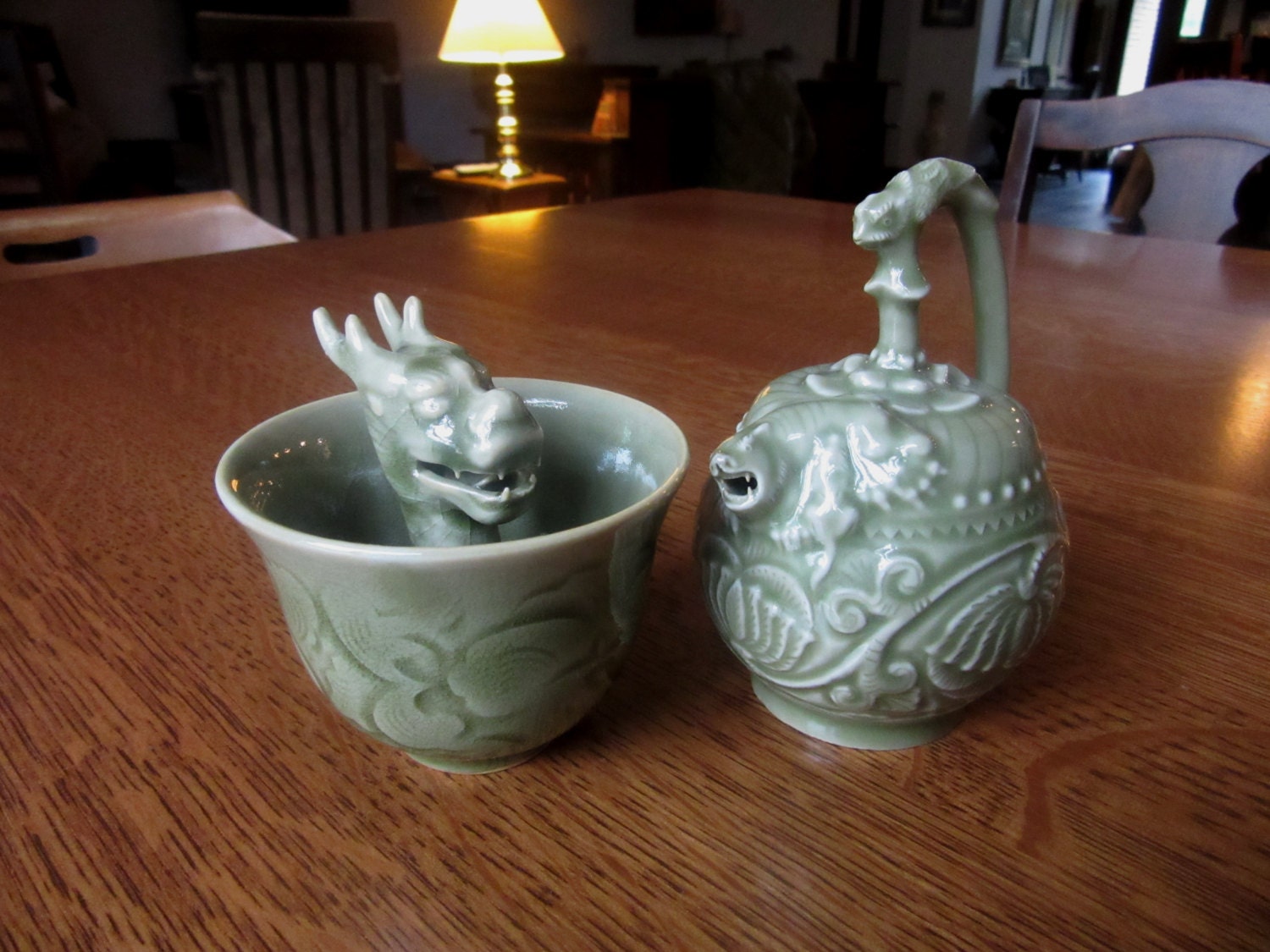 (traditionally, the Chinese and other east Asian potters loved throwing dragons on pots!)
First, speaking of RED, look at our little Japanese maples and the totally last maples in our back yard…we have NEVER gotten into November with all this color…I mean, it was like 70+ degrees, lovely, a terrific and lovely fall, and the Cubs won!
OK now, you know I have made many green dragons on things, and last week I tried it in red (like the Welsh flag!) and the result is very striking and attracting a lot of interest…so I am trying MANY dragon items in red! Here are 2 cookie jars, the red finished one is a lot smaller than the unfired one, actually.