You remember I had dreamed of this cup shape, and made it once I awoke. The cups needed a teapot to go with, right? Looks pretty good, hmm?
For Easter you may need bunny pots, right?
Browse my etsy shoppe, there are plenty of bunny mugs! Click here.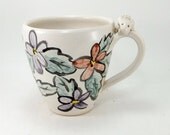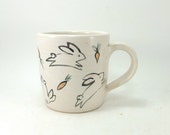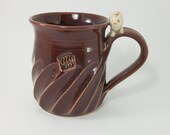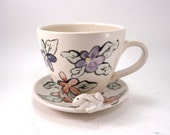 Or maybe even shark mugs for that traditional touch…for sale now at
my etsy shoppe! CLICK here!